shabbos
in the hospital

CEDARS SINAI
---
Being Admitted on Shabbos
Emergency Department staff are aware that observant Jews do not write and will require verbal consent.
Leaving On Shabbos
Please ask to speak with the Social Worker to obtain a voucher for a complimentary taxi ride. For after hours requests, contact the Nursing Office.
Leaving Immediately After Shabbos
Parking validation cards are available if you are unable to pay for parking when leaving the hospital. The passes are located at the back of the Chapel on the Plaza Level, look for the box labeled "שומר שבת" in the drawer beneath the Talleisim.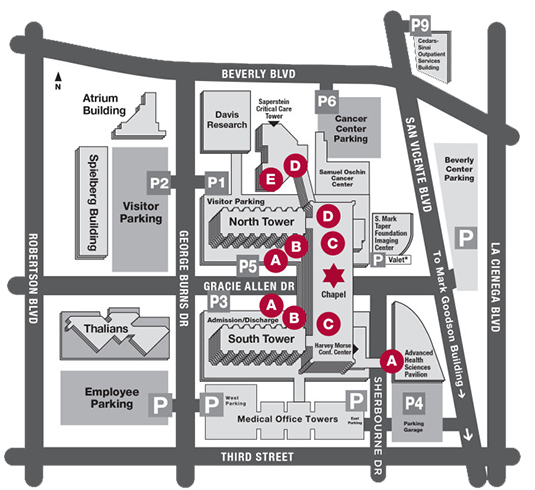 UCLA – RONALD REGAN MEDICAL CENTER
---
Shabbat elevator is located in the East elevator bank. If needed ask for directions at the information booth on the first floor. There is a sign that reads: Shabbat elevator
Shabbat manual door is located on the north side of the main electric door entrance of the Ronald Reagan Medical Center at the water area with fountains. There is a sign that reads: Shabbat door open 6am to 10pm daily.
Shabbat stairwell is located just beyond the Shabbat elevator at the East elevator bank. Continue walking past the Shabbat elevator on the left, walk through the big double doors that have a sign GOU/Radiology, immediately on the left there is the door to the stairwell. There is a sign at the stairwell that reads: Shabbat stairs. (note that these stairs do not open at floors 2, 3 and 4).

St. John's medical Center - Santa Monica
---
The manual door at the main entrance will be unlocked from 5 AM on Shabbos morning until Shkiya. All floors are accessible from the staircase located around the corner from the main elevators.